We make Rock 'n' Roll for people that need it 
Zenora is a Highly energetic rock band from the Southern NJ/Philadelphia region who has hit the rock scene running at full speed. In addtion to developing a potent live show (and you need to see this band live), This all original rock band has been working on writing new, original, heavy hitting  and fun music while working with well-established veterans of the music industry to establish their sound. 

Zenora has recorded at Forge Recording studios in Oreland, PA under the direction of Steve LaFashia (Jealousy Curve) and John Faye (The Caufields, IKE, John & Brittany, John Faye & Those Meddling Kids). Zenora's influences span decades of rock music, from the beatles and Jimmy Hendrix, to kiss, Motely Crue, Guns n Roses, Rush, Van Halen, and scores of modern rock artists.  Zenora's potential is limitless, not to mention both guitarists are lefties (what!?!?!). 

Zenora has released three records to date which can be heard on all major streaming and purchase platforms.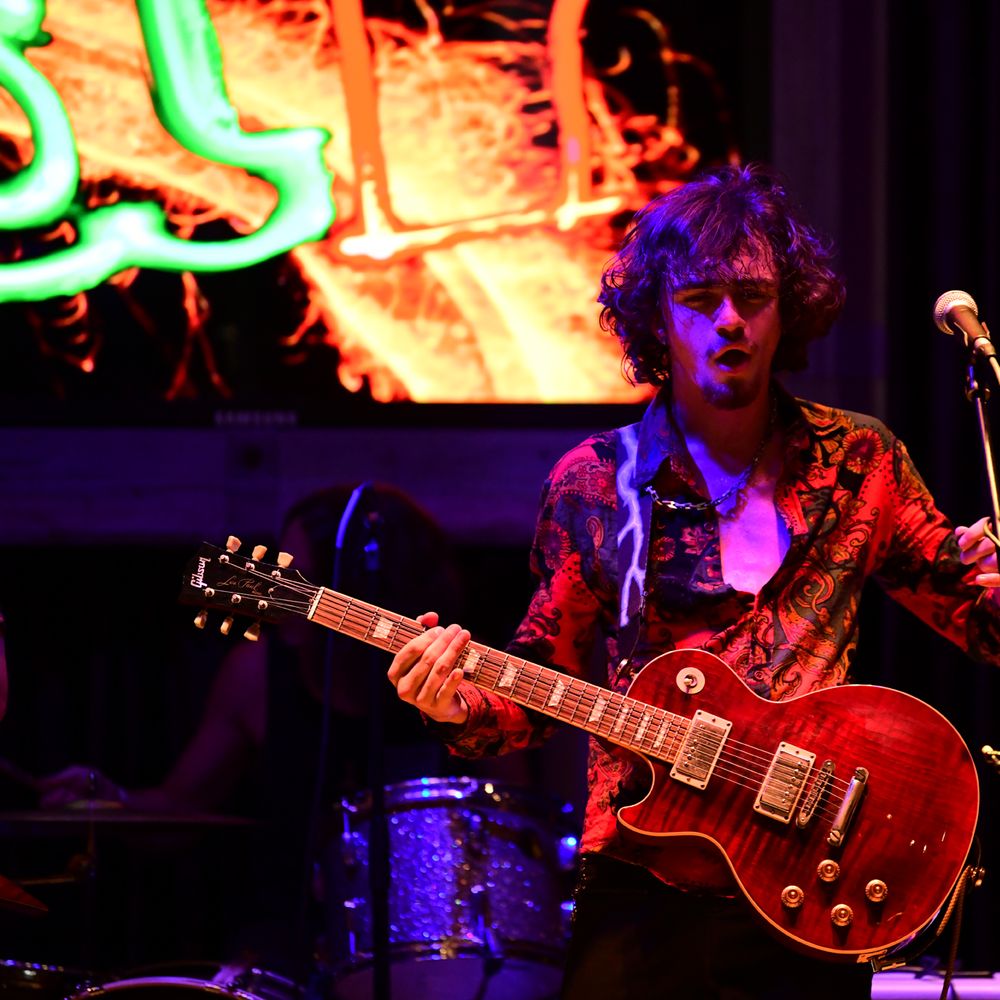 Dylan Graff
Lead Vocals & Guitar
Dylan grew up a kid that fell head over heels in love with music. As a child, rock-n-roll was a true fantasy and he always dreamed of having an impact on people just like his favorite bands had on him. His first introduction to music was his Grandfather playing an acoustic guitar and singing Johnny Cash tunes. Standing in front of his Grandfather and watching him wail on a 6-string, Dylan noticed that the neck of the guitar was pointing to his right. Naturally (as a mindless child) he picked up a guitar and held the neck to the right of himself, and has ever since played the guitar left-handed. The impact music had on his life was obvious. At the age of 5 he got his first drum set for Christmas, and from there his passion for music kept growing.  At 8 years-old he joined Rock University and over the next 7 years he learned how to perform in front of audiences, playing various instruments and singing. He then met music performer/teacher/producer John Faye and began his vocal training. At the age of 16 he released his first produced EP with his band Scarlet Sunrise.  In early 2018 he formed Zenora with his current band mates.  His goal is to chase his dreams and bring people together with the power of music.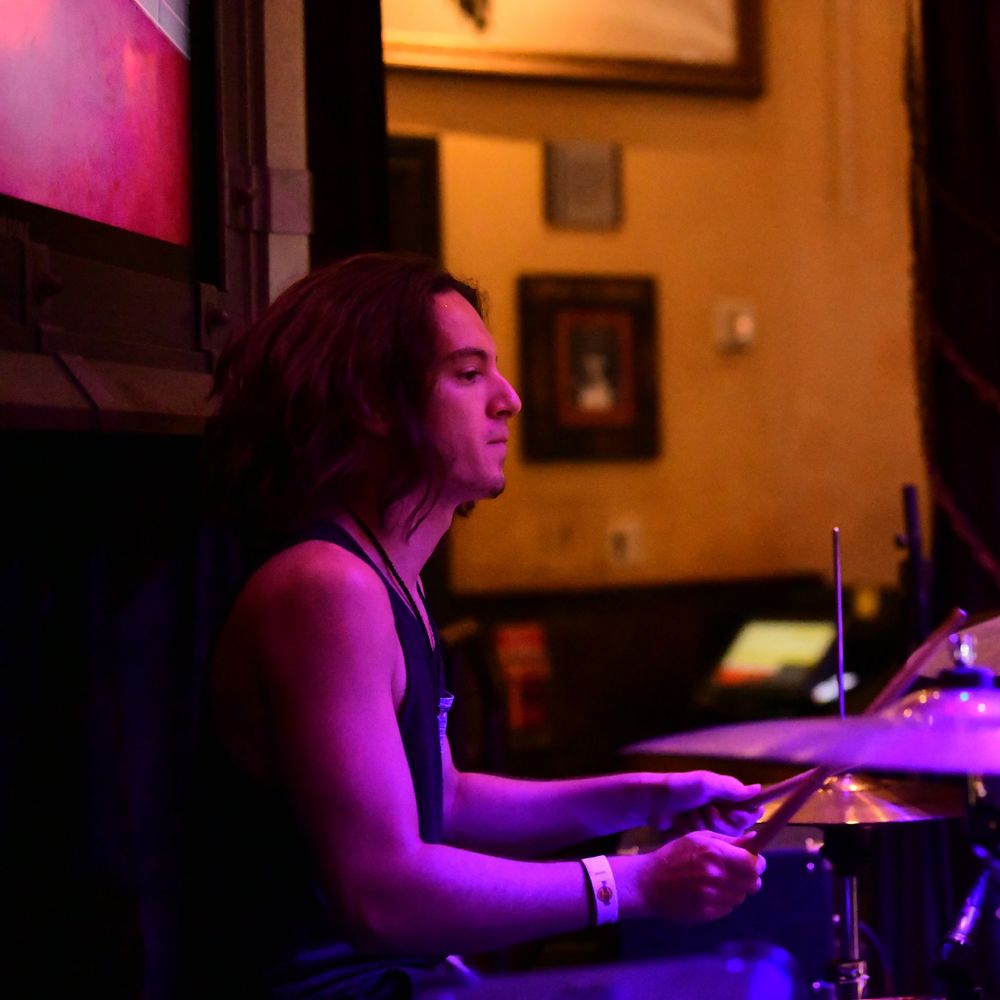 John Kelly-Keifer
Drums
John is a multi-instrumentalist, recording engineer, and photographer from Pitman, NJ. John is currently a Music Industry major at Rowan University in Glassboro, NJ.  For seven years he has played many highly regarded venues in Philadelphia, such as The Trocodero, World Cafe Live, Voltage Lounge, The Legendary Dobbs, Milkboy, and others with various musical projects that he has been involved in. A few notable shows that he's been involved with was opening Mistletoe Jam, an annual rock concert sponsored by WMMR, with his band Scarlet Sunrise, which he formed with Dylan Graff at the age of 13, Elephants for Autism Charity Events, opening for Orgone at Milkboy, Fringe Fest, and many others. John involves himself with many different genres of music and has experience playing in a variety of musical styles. Musical groups he is associated with are as follows: Zenora, Odd Men Out, Scarlet Sunrise, The Dirty Bohemians, WHOAMI?, Armistice in the Body, and Denim Mob. In addition to performing and recording, John also assisted in producing and releasing a three song EP called "Strictly Vibe", under the alias "Johnny J", combining Electronic and Jazz elements. John is continuously honing his musicianship, recording prowess, and photography, collaborating and making industry connections, and doing what it takes to contribute to the growth of his presence in the music, recording, and photography industries.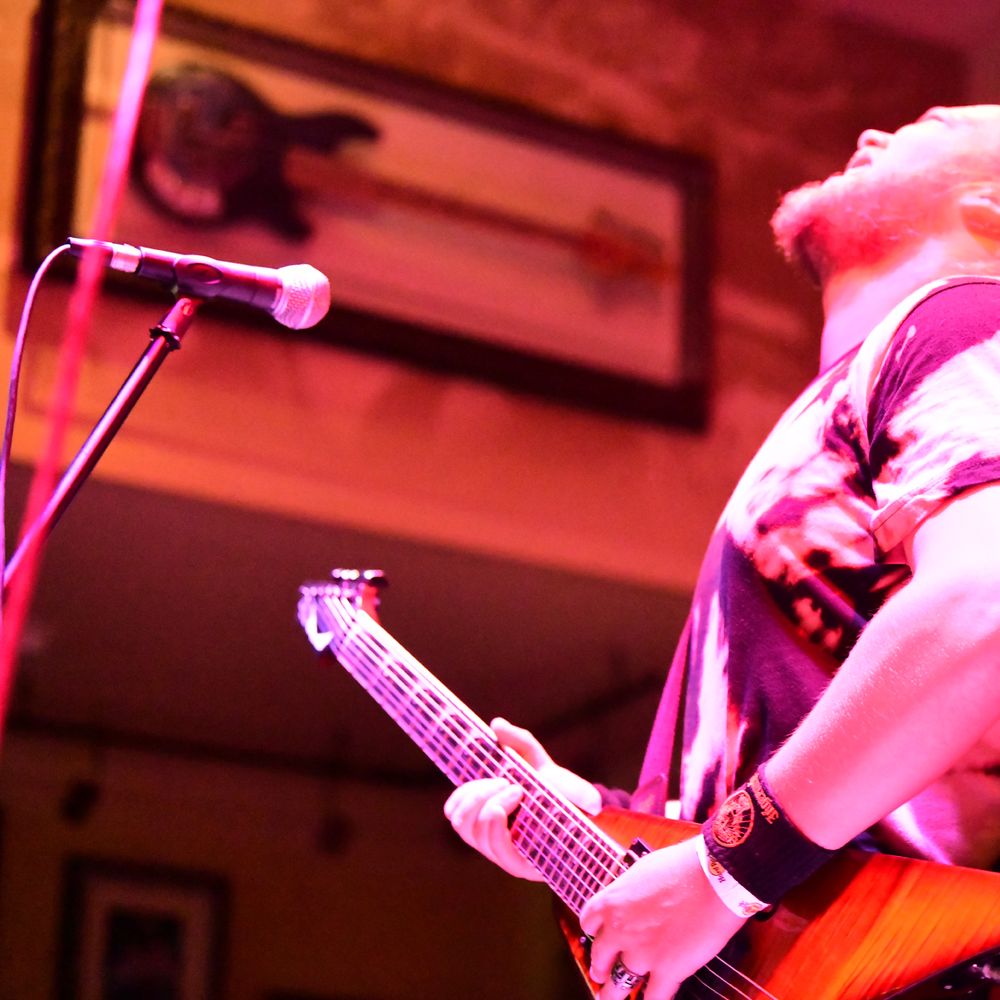 Nick Shute
Lead Guitar
At a young age, music was the only way for Nick to express himself. His Father was a profound self-taught boogie pianist and spiritual fanatic. Nick began playing Piano with little success being left-handed, but soon picked up Guitar Hero and was hooked on guitar riffs and rock music. After months of playing Expert Guitar Hero, he begged for an electric guitar and when that day came his life was changed forever. For years Nick did not leave his room in the name of music. Studying, listening, and teaching himself, at first on an upside-down guitar (Nick is left-handed and only had a right-handed guitar) he eventually flipped the strings and his progress accelerated. Nick's influences on his guitar tones were inspired by blues and heavy rock sounds.  After teaching his brother the basics and learning many instruments, he signed up for Rock University to hone his showmanship ability and unknowingly met his future cohorts that led to the formation of Zenora.  Among the first shows Nick played were The Legendary Dobbs, singing and playing lead guitar for a metal cover band. As he continued his journey, he began to put his ideas on paper and writing songs. The creation of Zenora was a vision that Nick, Dan, Dylan, and John saw as way to change the world and secure a future that will allow them to make music and bring people together.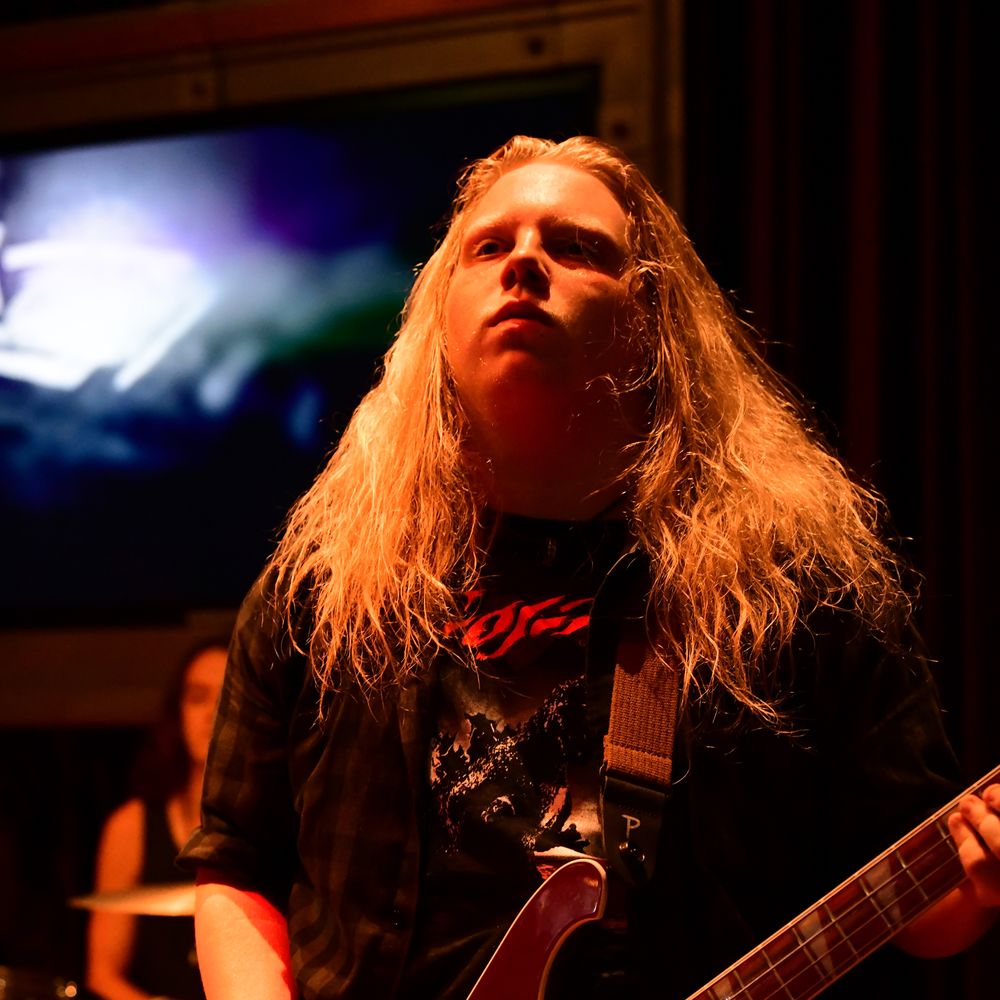 Daniel Shute
Bass
As a young child, Daniel turned to music as a way of freedom and expression. He is inspired by bands like Black Sabbath, Led Zeppelin, Metallica and KISS, and he became determined to set out and follow what his musical heroes have accomplished, and more. He picked up the bass guitar at the age of twelve and immediately felt right at home with the instrument. He quickly grew to love the bass, creating his own sound and mimicking the instrument as a lead guitar creating unique tones screaming from the amplifiers. Throughout his years as a musician he has studied with numerous professional jazz musicians and is fluent in music theory.